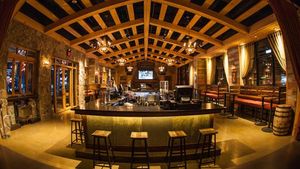 Welcome to HQ'MB  PROMOTION'S
Grow Brand Awareness, Relationships, & Website Traffic with our Social Media Marketing Services ..
We Market and Promote with Real Results for 
Actors, Artists, Entrepreneur, Personal Trainers, Influencers , Business owner, Make-up Artists, Aspiring Models, Local and E-Commerce Businesses. Anyone who wants to seriously boost their online presence!
 TARGETING, LIKING, COMMENTING, FOLLOWING, UNFOLLOWING, QUESTIONS, LOCATIONS  
 We will Like, Ask Questions, and Comment to your Target Audience every
day. 24/7
If you're a business or brand, we can comment things like: "Awesome photo, use CODE10 for a 10% discount on my product!" or "DM me for a discount code on our fashion line!" or ask a question like: Nice post! Are you familiar with " Our-----? "  or any thing you would like to know about your BRAND, BUSINESS or PERSONAL concern ! 
This is used to drive sales & traffic, however, these are not the only benefits of commenting, people love receiving comments and when someone reads your comment.
We will target users and like, hundreds of posts, every day.  
This will result in massive amounts of exposure as you appear in people's notifications. This is an effective way to grow your INSTAGRAM account and get people to view your BIO, even other social links pics, video's that you post...
Following is a very strong method!
 Following,  which we can utilize this feature non-stop. We begin by following up to thousands (or a specific amount) of accounts related to your target audience – then we'll unfollow the same accounts afterward and you'll keep the followers! The accounts you currently follow will be unaffected, as we only unfollow the accounts we follow .
Our  PROMOTIONAL PACKAGE'S
are the cheapest and easiest way to improve your social media presence & get real engagement !
Our packages are designed to boost your Instagram marketing campaigns and any other social media pages such as FACEBOOK, TWITTER, YOUTUBE, WEB-SITE, and more.  Making you the darling of your target audience! 
 Our services PROMOTE your Instagram & social media links, 24/7 – 365!
Target the right audience, get brand endorsements, and exposure for local business, and more! 
 This is used to drive quality users from a certain location, or if you're a brand or local business, bring more people into your brick and mortar business!
We're here to grow your Social Media...
We've managed 100+ local client job and after making them successful we're here to provide you my service.  
Increase in audience growth  
Increase in engagement with REAL PEOPLE  
Increase is in sales, potentially.  
Increase web traffic (Ensure you have a link in bio)  
Brand recognition and awareness  
Full SOCIAL MEDIAL MARKETING and promotion  
 This will be done by:  
Following users in your niche  
Analysis and daily monitoring of your ACCOUNT  
Engage with prospective users who have interest in your services.  
Get followers from your preferred LOCATIONS.  
Even if your page is less than a week we can make it grow!!  
ALL FOLLOWERS YOU GET FROM our SERVICE ARE REAL PEOPLE 
GET more FAMILIAR TODAY !!!
 We Measure Your Results!
We keep track of how many new genuine followers you get using our service every day. Our supporters will send you a reporting that shows your performance and results weekly.
We Even Target Locations Based On Your Brand.   
For example, if you're a yoga studio or a yogi, we can target people who have geo-tagged their media at "CorePower Yoga – Los Angeles" This will ensure you get people who practice yoga regularly! As you can see the possibilities with this are tantalizing! 
Targeting the right USERS and HASHTAGS is so important in having a successful Presence! 
The more you interact with users who are interested in the same content as you, the higher the chance that these people will follow you! 
Yes, we know that using hashtags are a great way to get your name and brand out there but when it comes to truly gathering a following, hashtags barely scratch the surface. We know exactly what it takes to grow an Instagram account – and we'll apply these techniques to your account to expand your audience. 
(Optional) – Blacklist allows yu to exclude specific usernames from your activity. This works great to exclude competitors, ex-lovers, or even your boss from your Social Media activity. That means we/you will never follow, unfollow, like or comment on media from the users on your Blacklist . As you know, it could look rather odd for you to comment on your competitors' posts. Luckily, the Blacklist feature can prevent that!